Pizza is one of the most beloved foods in the world. Whether you like it plain or loaded with toppings, there's no denying that a good slice of pizza is pure bliss. But what are the best pizza toppings? That's what we're here to discuss today. So grab a slice and let's get started!
What Are the Most Popular and Best Pizza Toppings?
Pizza has been a beloved food for decades and the favorite toppings vary from place to place. To truly get the best pizza experience, finding out what makes up the best and most popular pizza toppings is important.
Whether you are making homemade pizza or store bought, pizza toppings jazz up the meal. This classic pizza toppings list shows what ingredients have become fan favorites, including options like pepperoni, mushrooms, onions, sausage, and bacon. Whether you prefer classic flavors or something more adventurous, these topping choices to add on top of your pizza sauce are definitely worth exploring!

Classic Pizza Toppings
Pizza is a crowd-pleasing classic that turns basic ingredients into something special on family pizza night or anytime. Classic pizza toppings like pepperoni, mushrooms and sausage are a delicious way to enjoy America's favorite food. These beloved toppings have been around for decades, bringing families together over the dinner table for years. The classic combination of pretty much any type of cheese and tomato sauce with these beloved toppings can make for some seriously tasty eats!
Here is a list of the classic pizza topping ideas:
Cheese Pizza
Pepperoni Pizza
Mushrooms
Sausage
Bacon
Onions
Black Olives
Extra cheese
Broccoli
Vegetarian pizza
Ground Beef or meatballs
Green peppers
Italian Pizza Toppings
Italian pizza toppings are what dreams are made of! From the classic Margherita to each region's own unique combination of flavors, it's no wonder Italian pizza is one of the most beloved dishes of all time.
As you venture across Italy, expect to find a wide range of different ingredients topping their pizzas. With a variety of cured meats with olives, mushrooms, and peppers for vegetarians; flavorful tomatoes and herbs like oregano and basil; plus white sauces and mozzarella, each variation adds its own special flair.
There really is something for everyone – from light Caprese ones with goat cheese or anchovies for something bold – no matter your preference, there is bound to be an Italian pizza topping that can take the classic Italian dish to the next level!
Examples of Italian Pizza Toppings:
Tomato Sauce
Fresh Mozzarella Cheese
Oregano
Margherita pizza
Olive oil and garlic
Fresh Basil
Prosciutto
Buffalo Mozzarella
Pesto Sauce
Burrata
Dried Salami
Olives
Fresh Parmesan cheese and more!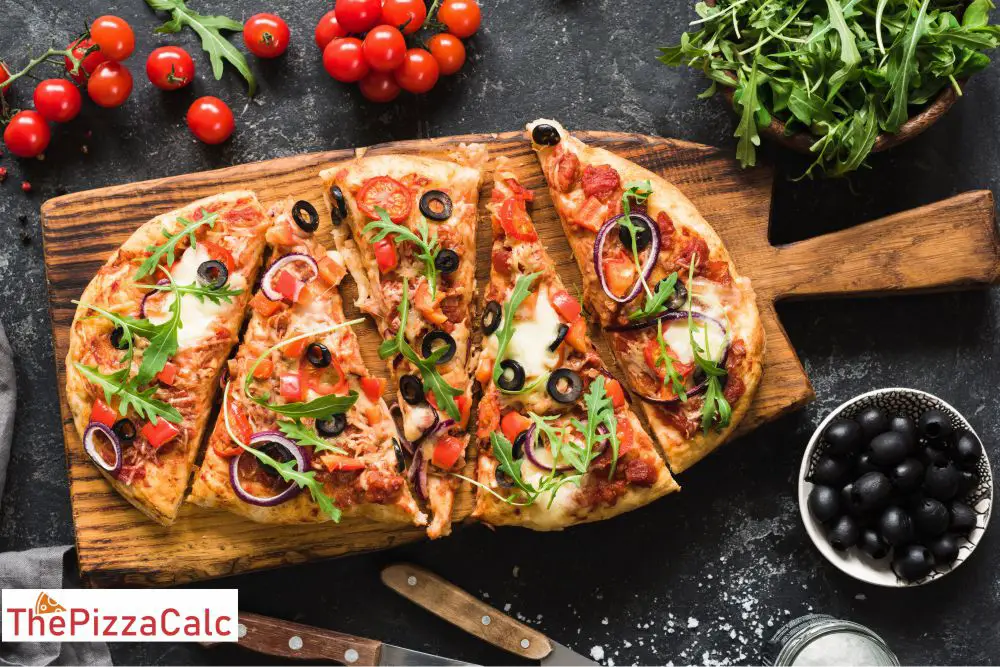 Gourmet Pizza Toppings
Gourmet pizza toppings can take your pizza experience to a whole new level. Imagine hand-pulled mozzarella, imported cheeses, aromatics veggies like artichoke hearts and sun dried tomatoes, and premium proteins like local Italian sausage or grass fed beef – it's a far cry from the greasy pies you might order when you're in a pinch.
Whether you opt for one of these delicious toppers or craft your own combination of gourmet ingredients, your next slice will be an amazing culinary journey that you won't soon forget.
Suggestions for Speciality and Gourmet Pizza Toppings:
Hand-Pulled Mozzarella
Imported Cheeses
Artichoke Hearts
Chicken Bacon Ranch
Taco Pizza
Meat Lovers Pizza
Caramelized Onions
Hawaiian pizza
Truffle pizza
Buffalo Chicken Pizza
Pizza Bianca (white pizza with ricotta cheese)
BBQ Chicken pizza
Seafood pizza (lobster, shrimp and mussels)
Sun Dried Tomatoes
Unusual Pizza Toppings
Pizza is a classic dish that everyone loves, but why settle for the same-old standards when there's so much more to explore? Get creative with your pizza toppings by trying out some of the wackier options out there!
Get creative and switch up the classics like pepperoni and sausage for something more unusual, like pineapple or strawberries. Salami and capers or artichoke hearts can give it a nice salty kick. Or raclette cheese can transport you to the Swiss Alps with its sharp flavor. Even bananas are surprisingly tasty, giving a hint of sweet to balance the heat from dried chilli peppers. No matter what you choose, experimenting with strange ingredients can lead to surprising flavor combinations that will tantalize your tongue and keep you coming back for more!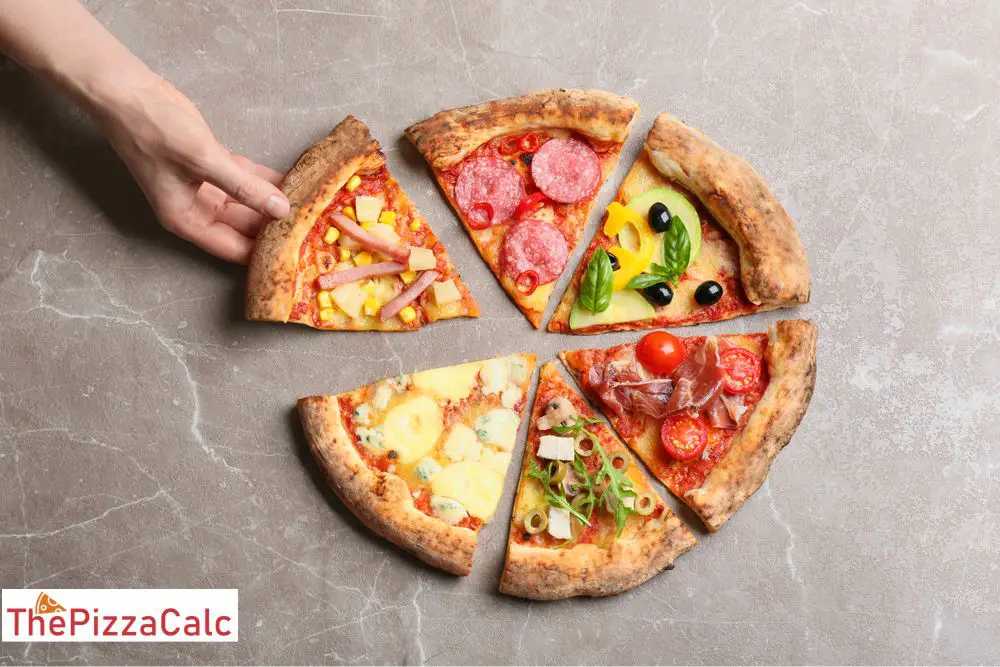 Pizza Toppings Ideas List
Thinking of what pizza toppings to try next? Why not step outside the box and give something new a chance! From mustard and jalapeños to macaroni and mushrooms, there are endless options for topping your pizza. Take inspiration from cuisines you love and experiment a little! You can create your unique flavor profile by combining familiar ingredients, like sausage and pineapple, or pepperoni with bacon. Throw something together that you never tried before – who knows, maybe it'll become one of the most requested recipes on your kitchen table!
You can read a super long list of 100 Pizza Toppings List here
What is the Best Pizza Topping Combination?
Picking the best combination for pizza toppings is like choosing a favorite flavor of ice cream – it really depends on personal preference. But if I had to choose a top-notch topping combo, it would have to be an old-school classic: pepperoni and mushrooms! The salty-sweet tang of the pepperoni and the earthy richness of the mushrooms create an unbeatable harmony of flavors that pairs nicely with any cheese or sauce. Bonus points if you use fresh ingredients when assembling your masterpiece! Whatever happens, your taste buds are almost guaranteed to thank you.
What are the Best 3 Toppings to Combine on a Pizza?
When it comes to picking the perfect pizza toppings, it's hard to go wrong! Everyone has different tastes, so there are plenty of delicious combinations to choose from. For those looking for the ideal trio, consider opting for a classic pepperoni topping, fresh mushrooms for added flavor and crunchy onions for texture. Together, this mix of favorable flavors creates an unbeatable combination that'll make your mouth water.
If you're feeling adventurous, you could also try sausage, olives and peppers instead – or any other good ingredients! With so many tasty options available, there are plenty of ways to create a pizza masterpiece.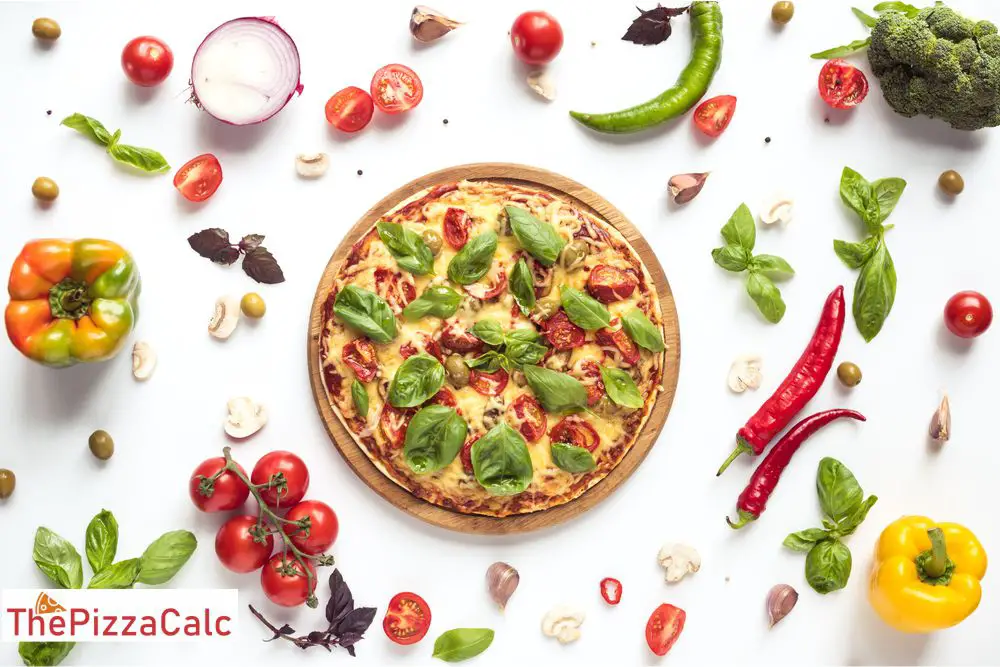 What are the Best 2 Toppings to Combine on a Pizza?
When it comes to the classic Italian dish of pizza, we all have different preferences on what toppings should be included. Why not combine two of your favorite toppings if you want something delicious? A great combination is sausage and peppers, adding a nice balance of flavors and textures due to the sausage's chewiness and the peppers' crunchiness.
If you're feeling adventurous, try adding bacon with onions for a zesty flavor. Bacon's smokiness pairs perfectly with the sweetness of caramelized onions. Or if you're in the mood for something classic, why not pair pepperoni with mushrooms? Earthy, umami-rich mushrooms enhance the saltiness from the pepperoni. So no matter your favorite topping, there's always a perfect pairing that will take your pizza to new heights!
Read more about the best 2 topping Pizza Combination Ideas.
In conclusion, there are a variety of delicious pizza toppings to choose from, whether you prefer classic toppings or something more unique. Experiment with different combinations to find your perfect pizza! It's time to get cooking and enjoy the tantalizing flavors of a classic Italian dish. Your family will love it!