Pizza lovers and wine lovers rejoice! This trio of flavors makes for a heavenly pizza pie. Pizza doesn't have to be your traditional marinara sauce and mozzarella cheese. Try something different with this creative pear and brie pizza recipe.
We happen to love brie cheese in our house so this combination seemed fitting, especially the balsamic vinegar drizzle! Add a class of red wine and you will feel like you are dining at a five star restaurant!
We have six children so this pizza doesn't suit everyone's palate. I will usually cook one plain cheese pizza for some of the kids who don't like brie cheese.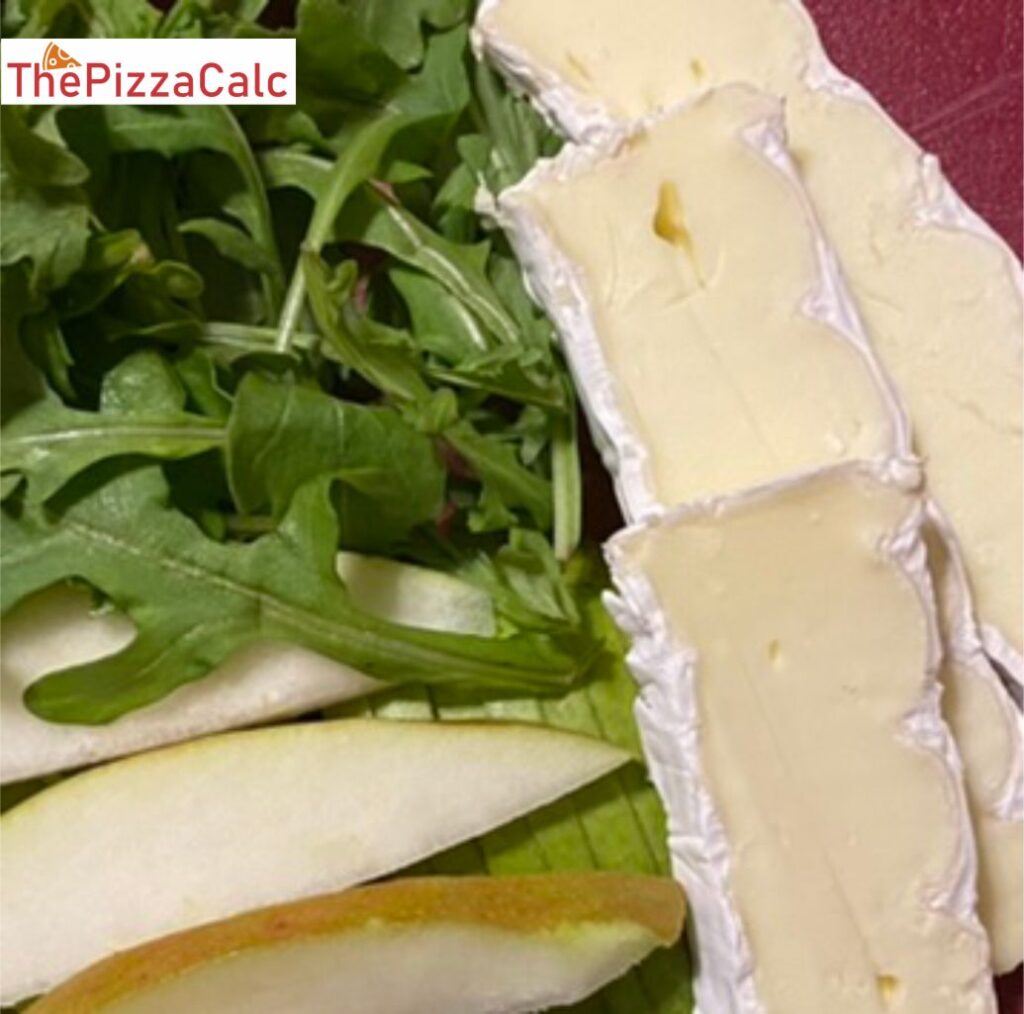 Ingredients for Pear and Brie Pizza
1 pizza crust (homemade or store-bought) – this is the recipe I use
8 ounces of cup brie cheese, thinly sliced
1 cup arugula
1 pear, thinly sliced
1 teaspoon olive oil
1 teaspoon balsamic vinegar
Salt and pepper, to taste
Instructions for Pear and Brie Pizza
Preheat oven to 400 degrees F. Or light up your Ooni pizza oven.
Place pizza crust on lightly oiled baking sheet. Bake pizza crust for 10 minutes.
Layer brie cheese and pear slices on the hot crust. Bake for an additional 5-10 minutes until the brie cheese melts.
Remove from oven.
Sprinkle the pizza with the arugula.
Drizzle with Saratoga olive oil and balsamic vinegar.
Season with salt and pepper, to taste.
ENJOY!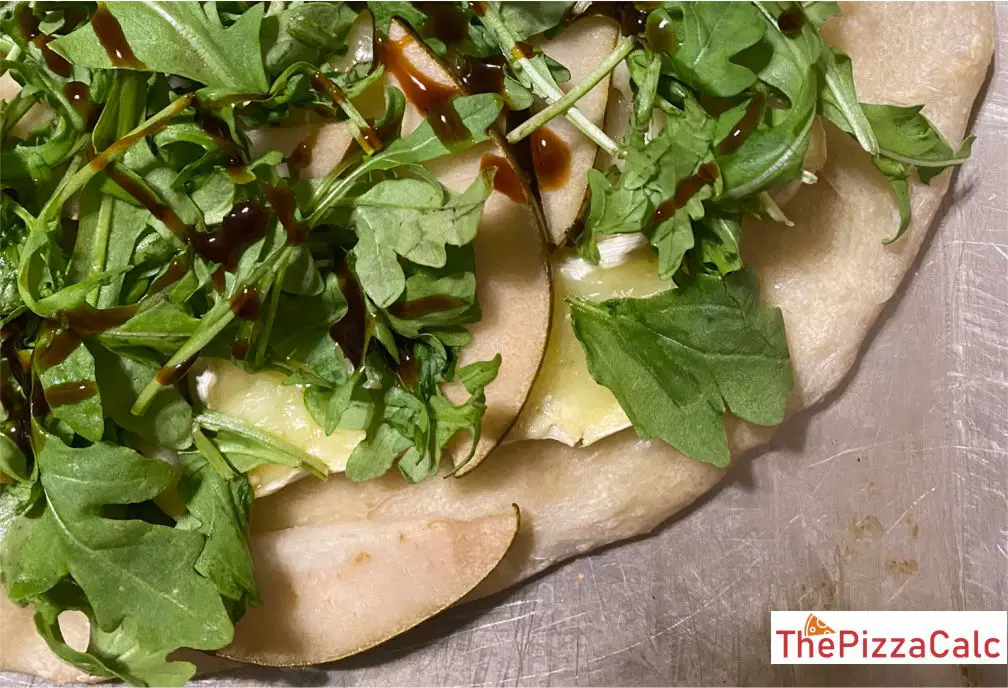 Occasions to Serve Pear and Brie Pizza
This is not a pizza I would make weekly because the flavors are strong (although I would love it weekly with a nice glass of red wine because I love wine and cheese). What I like about this pizza is that it doesn't feel like traditional pizza – it feels more fancy.
Try serving this Pear and Brie pizza as an appetizer at your next party. You could make mini pizzas or put them in the mini muffin tins so they would be easier to eat as a finger food.
This pizza would be perfect for a wine tasting party!
Add it to your menu at your next family pizza night or birthday pizza party. It will please the older crowd to taste something different. A sausage pie would go nice with these flavors as well.
Check out this Arugula and Balsamic Pizza Recipe for more ideas.