Pizza Hut Pepperoni Pizza Recipe
No more ordering pizza at Pizza Hut. Try this Pizza Hut Pepperoni Pizza recipe! It is easy to make this homemade pizza recipe. This helpful recipe recreates Pizza Hut's traditional Pepperoni Pizza right in your own home. Plus, it is always fresher when you make it in your own kitchen.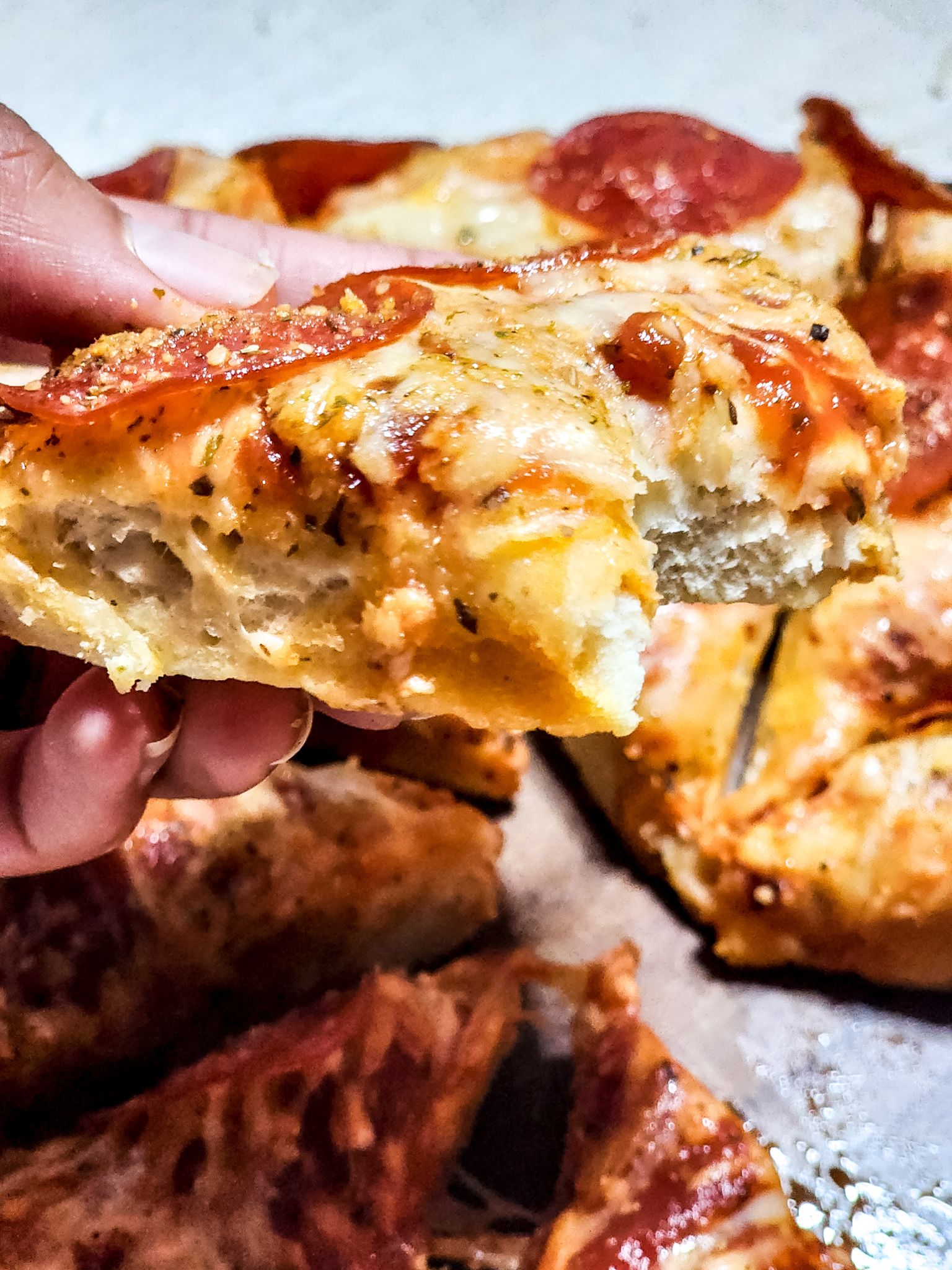 Pizza Hut Pepperoni Pizza Hack
So you want to make your own Pizza Hut Pepperoni pizza right? Check out the recipe below and give it a try!
Copycat Pizza Hut Pepperoni Pizza Recipe 
Preheat the oven to 450 degrees Fahrenheit.
Yield: 1 10x10in Pan Pizza
 Equipment:
10×10 inch Oven Safe Pan
Prep Time: 15 minutes
Bake Time: 20 minutes
Idle Time: 50 minutes
Ingredients for the Pizza Hut Pepperoni Recipe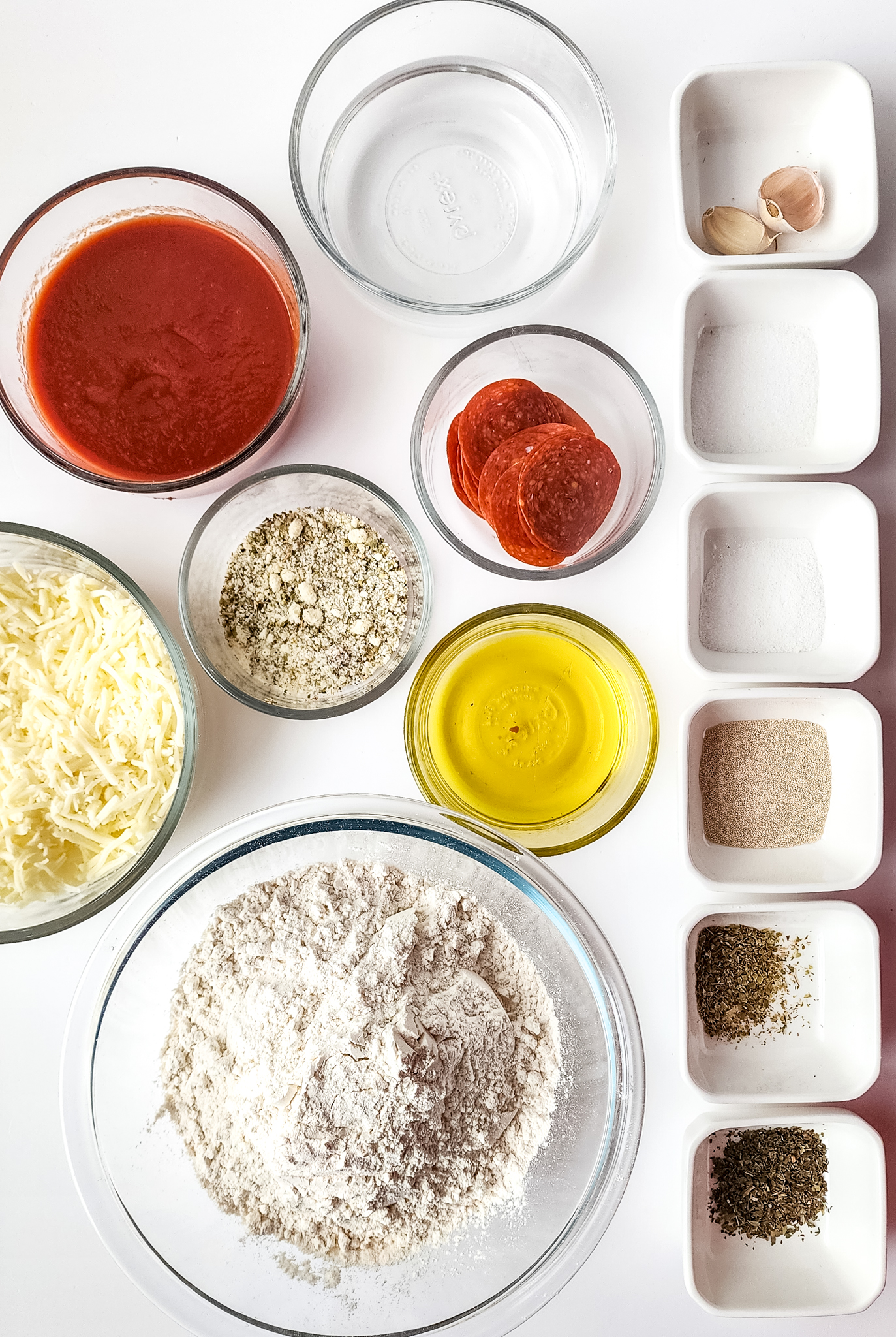 Pizza Hut Dough Recipe:
1 cup warm water
2 ¼ teaspoon active yeast
1 teaspoon sugar
2 teaspoons salt
5 tablespoons olive oil
2 ½ cups all purpose flour
Pizza Hut Copycat Sauce:
8 ounces tomato sauce
½ teaspoon salt
½ teaspoon oregano
½ teaspoon basil
2 garlic cloves, crushed
Pizza Toppings:
2 cups mozzarella cheese
2 tablespoons parmesan
1 ½ teaspoons oregano
Pepperoni (optional)
Directions:
In a medium bowl, combine the yeast, sugar and warm water with a whisk
Let the yeast activate, sitting for 5 minutes.
Whisk together again and add the olive oil and combine.
Add the flour about a cup at a time stirring in between until a dough forms.
Let this dough sit in a bowl for 45 minutes covered with a damp towel.
While that is rising, mix together the tomato sauce.
Combine all ingredients, the tomato sauce, garlic, oregano, salt, whisking them together.
Once the 45 minutes are up, knead the pizza dough for about 5 minutes, stretching out as you do so into a disc-like pizza crust.
Preheat the oven to 450 degrees fahrenheit.
In the oven safe pan put the other 2 tablespoons of olive oil in the pan and spread all over.
Place the disc of kneaded pizza dough into the pan and spread it with clean hand to fill it fully.
Take your pizza sauce and spread evenly over the pizza dough. Be sure spread the sauce all the way to the edge.
Coat with mozzarella cheese and afterwards half the oregano and parmesan mix.
Arrange the pepperoni on top and sprinkle again with the rest of the parmesan mix.
Place in the oven for 45 minutes or until the cheese is melted and slightly crunchy.
Easily slide the pizza onto a cutting board and slice into desired shapes and enjoy!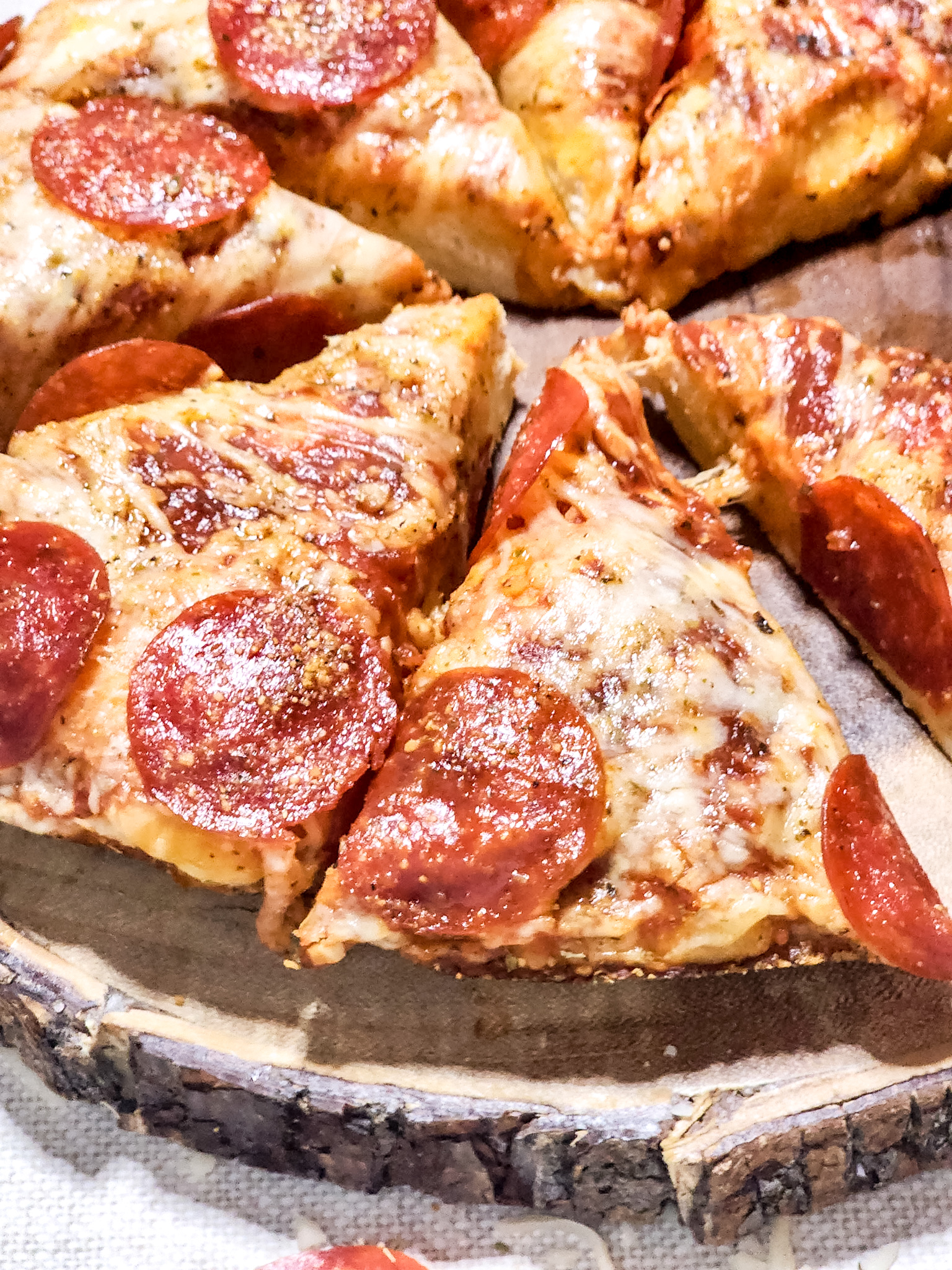 Notes about the Pizza Hut Pepperoni Pizza Recipe
The olive oil stops the pizza from sticking to the pan and helps the crust cook evenly. This makes the bottom of the crust slightly crunchy while still keeping the middle of the pizza fluffy.
Other topping ideas:
Green peppers
Bacon
Onions
Ham
Cheddar cheese
Sausage
Check out More Pizza Recipes
You can view more pizza recipes here.