Are you looking for healthy pizza toppings that your children will enjoy? This post contains numerous suggestions for transforming pizza night into an eat-your-veggies night! Generally, pizza is not the first thing that comes to mind when considering nutritious mealtime options. This fan favorite, however, is a great way to get lots of veggies and other healthy foods into your kids' bellies if you make your own pizza. It is a great option for picky eaters too!
Some kid favorite toppings are pepperoni, cherry tomatoes, broccoli, sliced avocado, chicken breast, and burrata are excellent options for kids' pizza toppings. Some other great choices are raw tender greens and cured meats.
We cover the best pizza toppings for kids based on health and taste. Here are our favorite kid-approved pizza toppings and creative ways for sneaking more nutrients into a meal your family will enjoy.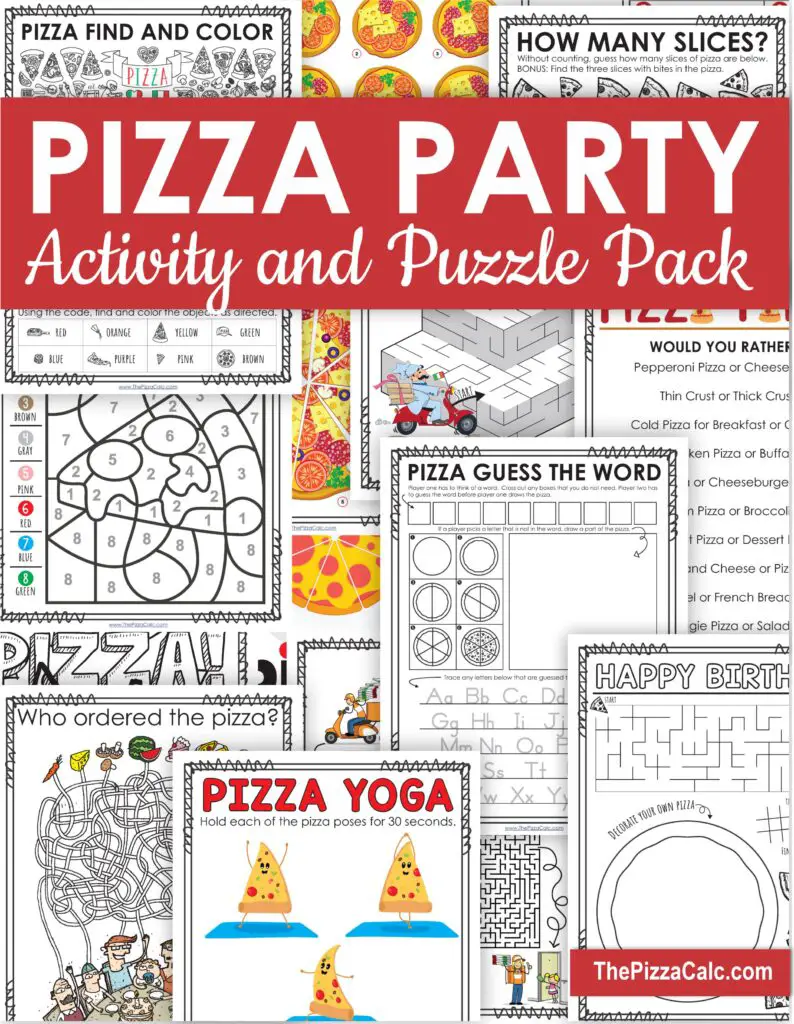 Best Healthy Pizza Toppings For Kids
Vegetable-Based Sauce
Vegetable-based sauces are an excellent option. These sauces include Super-Simple Marinara, beet or pumpkin puree, Spinach-Ricotta-Cream Sauce, or pesto. This will surely be a kid-friendly pizza recipe since they won't even know they are eating their veggies!
Tasty, Good-Melting Cheese
Fresh mozzarella cheese, burrata, low-moisture mozzarella, cheddar, gruyère, Monterey jack, and brie are all excellent toppings. Chop or shred the cheese ahead of time and divide it into separate ramekins to prevent one person from hoarding all of the cheese on their pizza. You'll need 4 to 6 ounces of cheese for four personal-size pizzas.
Finely Sliced Raw Vegetables
Try rainbow pizzas! A rainbow of thinly sliced or finely chopped raw vegetables is an excellent option. Onions, Broccoli, cauliflower, multicolored bell peppers, black olives, mushrooms, scallions, zucchini, tomatoes, summer squash, eggplant, and other vegetables fall into this category. Choose three colors: red, green, and yellow/tan. Extra points if you can find something purple as well! The farmers' market is an excellent source of unusually vibrant vegetables. This is a fun pizza that kids and adults love!
Shredded Root Vegetables
Shredded root vegetables such as parsnips, carrots, beets, or sweet potatoes are healthy and delicious. I recommend not using a tomato sauce but rather butter the delicious pizza dough.
Very Thinly Sliced Cooking Greens
Green vegetables such as Brussels cabbage, sprouts, kale, or collard greens are great options. Add a few red onions or put them on the side and the kids can add them if they like.
Sliced Or Chopped Preserved Veggies
These veggies include roasted red peppers, sun-dried tomatoes, artichoke hearts, olives, or marinated mushrooms. Yum! A homemade antipasto pizza! Don't forget to drizzle a little olive oil.
Raw Tender Greens
Raw tender greens include spinach, microgreens, chopped fresh herbs, or arugula (added before or after baking). You can top the pizza crust directly or add a small amount of sauce. Try alfredo sauce with the spinach – it is a great combination.
Sliced Avocado
Sliced avocado is added either before or after baking. It is an excellent choice for a healthy topping.
Protein
If your family enjoys meat, layer chopped cooked chicken, turkey, steak, ham, or bacon between the sauce and other toppings to keep it from drying out or burning in the oven. If your children enjoy eggs, crack an egg or two on each pizza and bake it. Canned beans, cubed tofu, and chopped nuts or seeds sprinkled on top after baking also make a fun addition.
Cured Meats
Genoa salami, pancetta, prosciutto, and, of course, pepperoni are examples of cured meats. These may not appear healthy pizza toppings, but they contain protein and can be used as "blankets" to conceal healthier toppings such as shredded carrots or thinly sliced Brussels sprouts. Your children will enjoy the salty pepperoni, and you will enjoy watching them eat their vegetables.
Sneaky Ways To Use More Vegetables for Pizza Toppings for Kids
If there is a fussy eater in your family, try one or more of these suggestions to incorporate some healthy foods into each bite.
Involve Kids in the Process
Anyone, regardless of age, is more likely to enjoy something they helped create. In food, involve your children in measuring ingredients, making and rolling or stretching out the dough, whisking together the sauce, selecting and preparing the toppings and cheeses, setting the table, and preparing salads to round out the meal. You will see smiley faces when they are done and ready to eat!
If your family enjoys some healthy competition, have everyone make their own individual pizza! Each person can add their favorite pizza toppings. Then you can vote on whose pizza was the most unique, tastiest, most appealing, or most healthy. This activity will encourage kids to try toppings they might not have tried.
Shred It Up
Harder vegetables such as carrots, beets, and sweet potatoes may not appear as obvious pizza toppings. However, if you shred them on a box grater or in a food processor, they will cook to tender perfection on any pizza. Even better, if you sprinkle grated vegetables over marinara sauce before topping them with cheese and other toppings, they will melt into the sauce as the pizza cooks. Nobody will notice the vegetable bits in there. Shhhhh. It's your little healthy secret. Young children may not notice at all! It is one of the easiest ways to sneak in healthy options.
Include at Least One Favorite Food
On my list of healthy pizza toppings for kids, you'll notice that salami and bacon are both presents. This is because these items are favorites of most meat-eating kids. They can be used to disguise less nutritious toppings. I especially like Genoa salami for pizza night because it's large enough to hide healthier veggies. So, lay a slice over a mound of tiny broccoli florets or shredded carrots, and your kid won't know the difference.
In reality, any favorite savory food will suffice. Your child will be less hesitant to eat that healthy pizza if they know one of their favorite flavors is on it.
Start With Easy Spinach-Ricotta-Cream Sauce
This pizza sauce is similar to a green smoothie. Smear it on the dough, then let your children pile on whatever toppings they want. You'll know they're getting green veggies with every bite, no matter what other ingredients they use.
This yields about 1 cup.
12 cup ricotta cheese, 12 cups heavy cream or half-and-half, and a handful of baby spinach in a blender or food processor
Blend until it is smooth, then season with salt and pepper and thin with a little more cream if desired.
Exciting Pizza Recipes & More Pizza Toppings for Kids
We all know that kids adore pizza, and mine certainly do! But it's fun to use their favorite flavors in simple recipes that can be made ahead of time and packed for lunch. Or to change up how we serve a favorite dish. If you are still searching for ideas, check out this 100 Pizza Toppings List.
This list includes my personal favorites as well as my go-to dough recipe, so you'll have plenty of options to choose from.
Pizza Toast
I enjoy it so much that I frequently make it just for myself! Toast the bread lightly before spreading it with pizza sauce and shredded mozzarella. Place it on a pie plate or baking sheet and broil for 2-3 minutes, or until the cheese is melted, on a rack about 4-6 inches away from the broiler. Serve with fruit for a quick toddler meal. This is the easiest way to make pizza!
Pizza Muffins
Bake a batch of Pizza Muffins for the amazing flavor kids crave in an easy-to-eat (and reheat!) format that is ideal for small children. (And parents.) These nutritious easy mini pizzas contain shredded carrots for added nutrition and are a quick lunch option to pack or serve at home. These are great items to make ahead of time and reheat for a quick lunch or dinner. These are best served hot.
Pesto Pizza
This super easy Pesto Pizza is ideal for kids' lunches or dinners that parents will enjoy. Use simple ingredients, iron, and Vitamin C in the sauce and a kid-friendly format. You can use any store-bought crust or my easy Whole Wheat Pizza dough for this recipe. Because they cook so quickly, I like to make these as personal pizzas for the kids, but you can also bake one large pizza. That information can be found in the Notes section at the bottom.
Mini Pizza Rolls
Mini Spinach and Cheese Pizza Roll is high in nutrition and even contains greens! —but the cheese and the silly spiral shape make them much more appealing to toddlers and older children! You can make these items in about 30 minutes and store them in the fridge or freezer for later use. For best results, grease your pan well and roll the dough tightly around the fillings. (However, if they don't look perfect when they go into the pan, that's fine!)
Pesto Pizza Rolls
Instead of pizza sauce, try topping the pizza rolls with pesto. This is a delicious way to get kids to eat their greens. Pizza Rolls with pesto flavor can be made with just five simple ingredients. These are adaptable, suitable for people of all ages, and make an excellent make-ahead lunch or dinner option. This can be a strong taste for kids but some will enjoy it!
Pizza Pockets With Broccoli
These Homemade Pizza Pockets with Broccoli and Cheese are a delicious option if you are looking for a healthy make-ahead dinner for the whole family or a new way to serve veggies to the kids. They're a great way to mix up how you serve pizza and are much easier to make than you might think. Make the Homemade Pizza Dough at least an hour before you plan to assemble the pockets. If using store-bought, allow it to come to room temperature for at least 30 minutes before attempting to form the pockets.
Greek Pita Pizza
These easy Greek Pita Pizzas are a quick and easy dinner (or lunch!) for kids with a simple no-cook method, whole grains, plant-based protein, and probiotics. Serve these assembled or with the toasted pita bread alongside the hummus and toppings, whichever your child prefers.
Whole Wheat Pizza Dough
Learn how to make the most straightforward whole-wheat pizza dough with no kneading and very little yeast. It has an incredible flavor, can be made ahead of time, and requires no kneading! Depending on when you want to make pizza, you can make this up to a week ahead of time or on the same day!
Make your next family pizza night includes these fun pizza toppings for kids. What will you choose?
MORE FUN FOR KIDS
Pizza Word Search Puzzle – FREE