Do you love pizza? If you do, then you're in luck! This free printable pizza word search puzzle is all about everyone's favorite food. Not only is it a fun way to pass the time, but it's also a great way to learn some new words related to pizza. This is perfect to keep your guests, including kids, busy at the party too! So what are you waiting for? Download the puzzle and get started!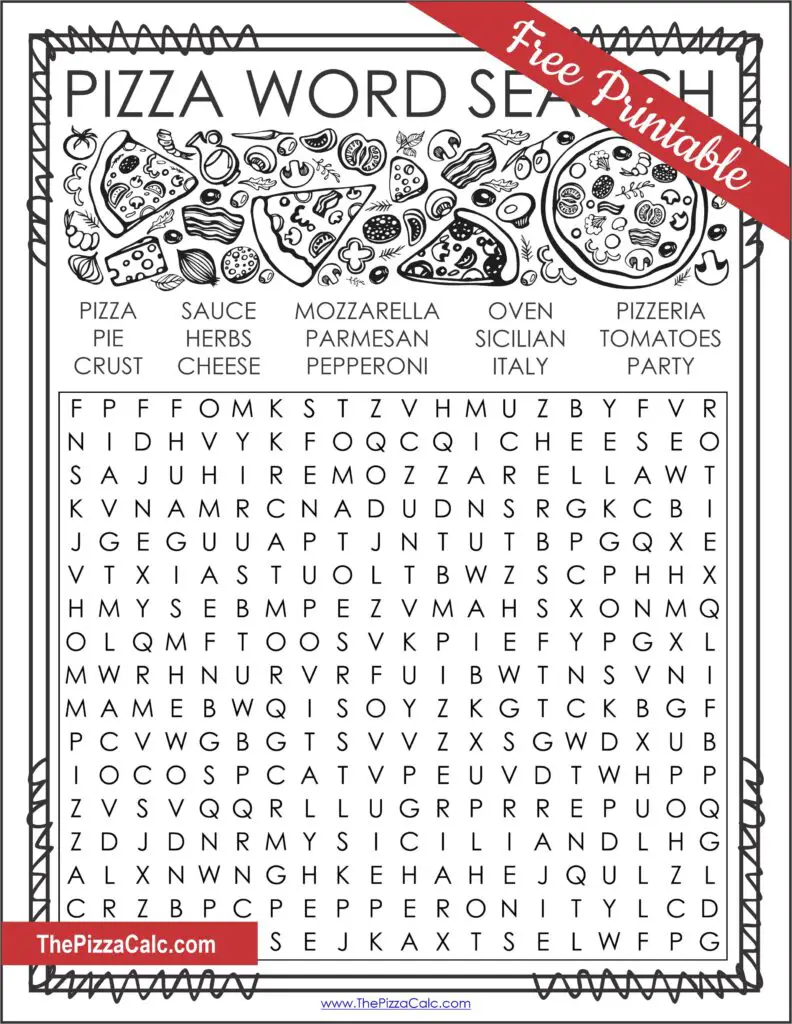 The pizza word search is from the complete Pizza Party Packet.

How to Complete the Word Search Puzzle
The goal of the puzzle is to find all of the words hidden in the grid. The words may be hidden horizontally, vertically, or diagonally—and they may even be hidden backwards!
To get started, simply print out the puzzle (you can find it here) and start looking for words. When you find a word, circle it or highlight it with a pencil or pen.
What Words Are Included?
Examples of Pizza Vocabulary words you'll find in the puzzle:
Pizza – a dish made of flattened dough topped with sauce and cheese, then baked in an oven
Pepperoni – a type of sausage made from seasoned pork and beef that is often used as a topping on pizza
Cheese – a dairy product made from milk that has been curdled and strained; used as a topping on pizza
Party – a super fun time for family and friends to celebrate together
And here is the rest of the list:
pie
crust
sauce
herbs
mozzarella
parmesan
oven
Sicilian
Italy
pizzeria
tomatoes
Download My FREE Pizza Word Search Puzzle
Whether you're looking for something to do on a rainy day or you just want an excuse to eat more pizza, this word search puzzle is for you! So go ahead and download it now.
🍕 DOWNLOAD MY FREE PIZZA WORD SEARCH PDF PUZZLE 🍕  
Need more ideas? Check out the complete PIZZA PARTY PACKET.
Need ideas to keep your guests busy at the party? Check out these Pizza Party Activities.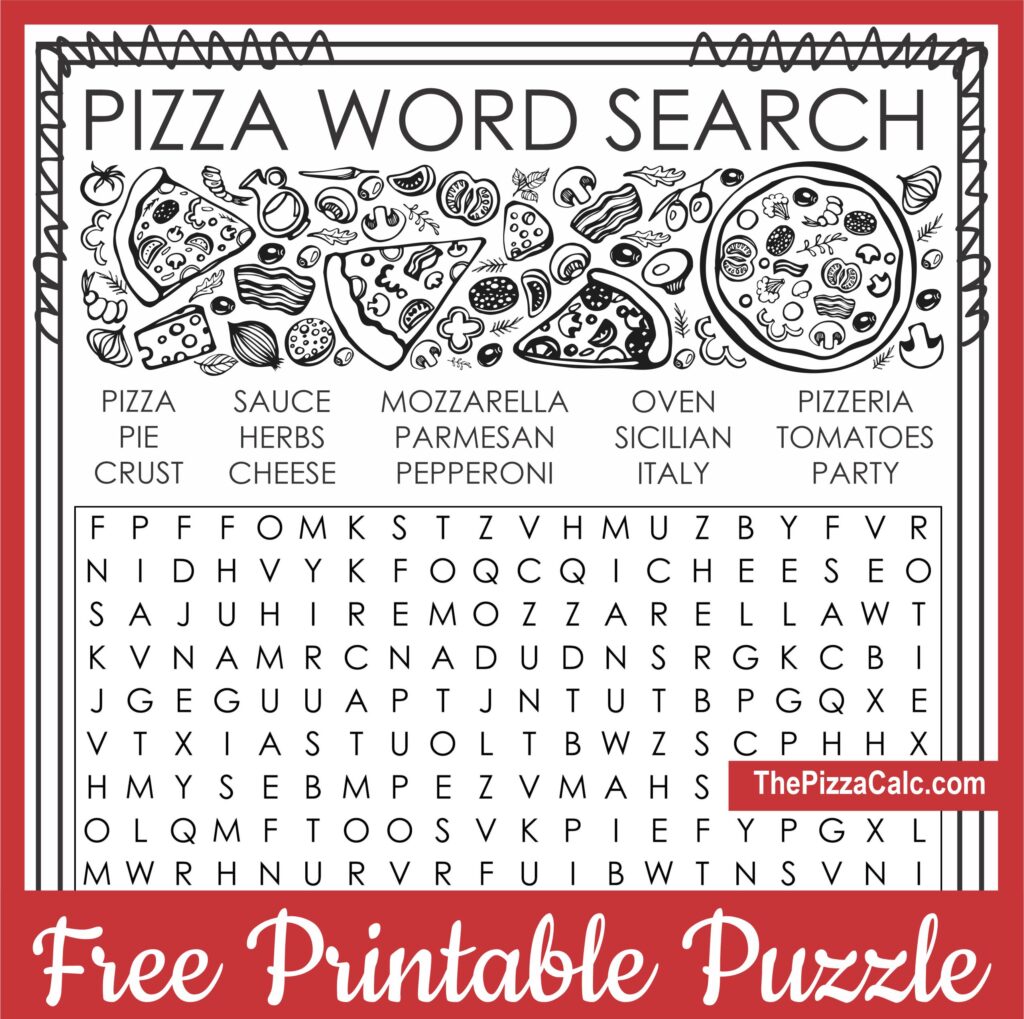 Related Posts